Partneri i Suradnici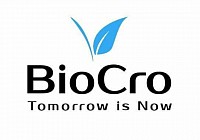 Your sustanable meeting point
We are proud to mention that our first partnership was and is the one with a very ambitious startup from the United Kingdom who's founders sailed these waters long before Nefali was established.
Considering BioCro is an international platform that promotes sustainable trade, education and renewable energy it seemed just about right to enter a certain form of collaboration where both parties would promote sustainable tourism.
BioCro is proud to provide with sustainable packaging, compostable single use items and other plastic and pollutant alternatives during your tour.
All customers from Nefali Excursions and all customers from BioCro will have special deals and insight into all products and services that both businesses offer.
Have a look at their products through the site below or simply enter ''BioCro'' during checkout in order to receive an extra 5% discount.
BioCro management wishes you a wonderful time while enjoying the Adriatic and contributing to sustainable tourism.
E il naufragar m'è dolce in questo mare.
https://biocroco.com/bio-store